Meet our PGA Advanced Golf Professional
Nicola Stroud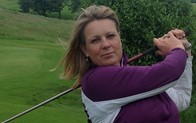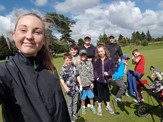 Don't be the same as last year, be better!
With over 23 years' experience, Nicola always coaches the individual and not a philosophy. She is the County Ladies Coach and Wales Golf Professional of the year.  She uses very simple and easy to understand language. 
Lessons are available on the course, swing technique, putting, chipping and bunkers. All lessons include video swing analysis and a lesson summary is emailed to you.
You are never too old to learn a new skill or better yourself!
Tee2Green Programme – IT'S A GAME CHANGER!
?   Are you sick of feeling frustrated with your golf?
?   Maybe you want more distance off the tee?
?   Or you are just feeling like giving up because your golf isn't like it used to be?
?   Are you confused by all the conflicting advice from well-meaning friends wanting to help your golf?
?   Maybe you have been to a Golf Pro and felt it was too technical and just too much?
?   Are you lacking focus and goals?
?   Have you already tried lessons but never really got the results you hoped for?
?   Are you ready for real and lasting change now?
Start enjoying your golf more!
if you answered yes to any of these then click here and let's focus on the solution, instead of the problem (link to www.nicolatroudgolf.com page)
http://www.youtube.com/watch?v=dK3lDgfetak